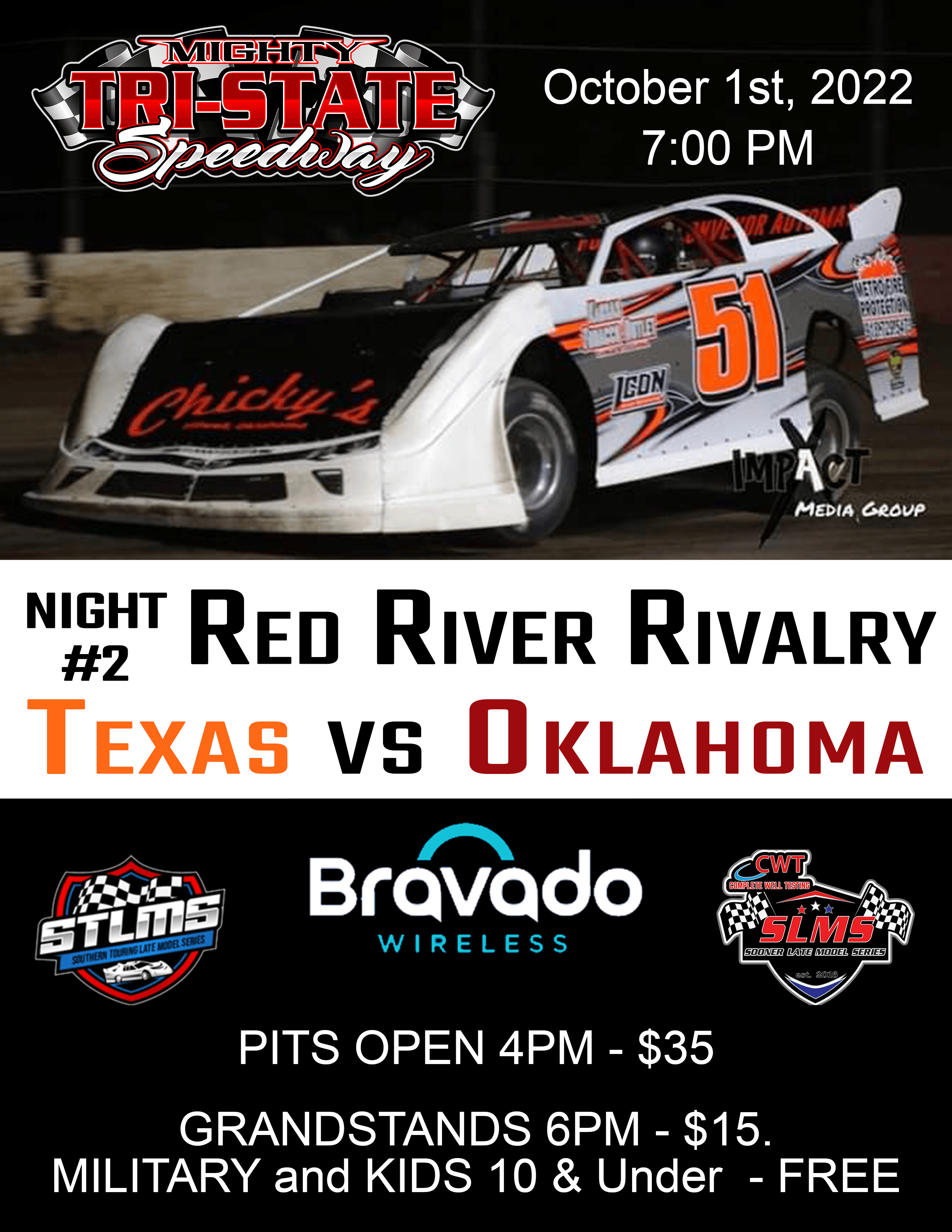 52nd Annual Points Championship Honoring Tillman Evans
Saturday night, October 1st, is the Night of Champions, where four class champions will be crowned, PLUS the second night of the Red River Rivalry (Late Model style), paying $2,000 to win!
It's all part of the 52nd Annual Tillman Evens Points Championship races AND Night #2 for the late models presented by Bravado Wireless. The Sooner Late Models vs Southern Touring Late Model Series, along with our normal USRA classes and the Drive4JRT.com Front Wheel Drives. Pits open at 4 PM with the stands opening at 6 PM. Hot laps start at 7:00 PM. Pit passes are $35 for adults. Stands are $15 for adults with kids 10 & under and all military free.
The points battle is still up in the air for three of our four classes. In Factory Stock, Wesley Bourne and Marshall Penson are separated by only 66 points with a possible 100 points to win.
The closest competition is in the Stock Cars where Denver Less and Jeff Tenant are separated by a single point.
Neil Johnston, in the B-Mod's, was able to lock in his second straight points championship last weekend.
The Modifieds is close, as well, with only 52 points between Jason Payton and Brent Holman. You definitely want to be here for this one.
 We honor the late Tillman Evans for his tremendous contributions to, what was originally was know as, Mighty Mouse Speedway. He, along with other in 1969 agreed that there needed to be another race track in the area, purchased the land and broke ground in late 1969. Over the next year, he worked diligently, with some assistance, to build the foundation for this great facility. The first official race at the new speedway would be in May of 1971. Shortly after, the track was renamed Tri-State Speedway, where it remains today, 52 years later, where racing has continued every year in between.
Tillman wasn't a racer, but more of a car builder and mechanic. However, he did acquire a car at one point in the 70's. HE told his wife, Marilyn, that is was for someone else. He then took the car to the track, after his rework on the car, and proceeded to win the first night out. Then he won again. And again for a third time. Tillman then called it a racing career and retired with a perfect 3-0 record. His son, Tilly, did catch the racing bug and raced for many years on the famous high banks winning a few championships along the way. Tillman's grandson, Ty, can be found racing, too, occasionally here, as well, on the same track that his grandpa helped build and, race on, and retire with a perfect record.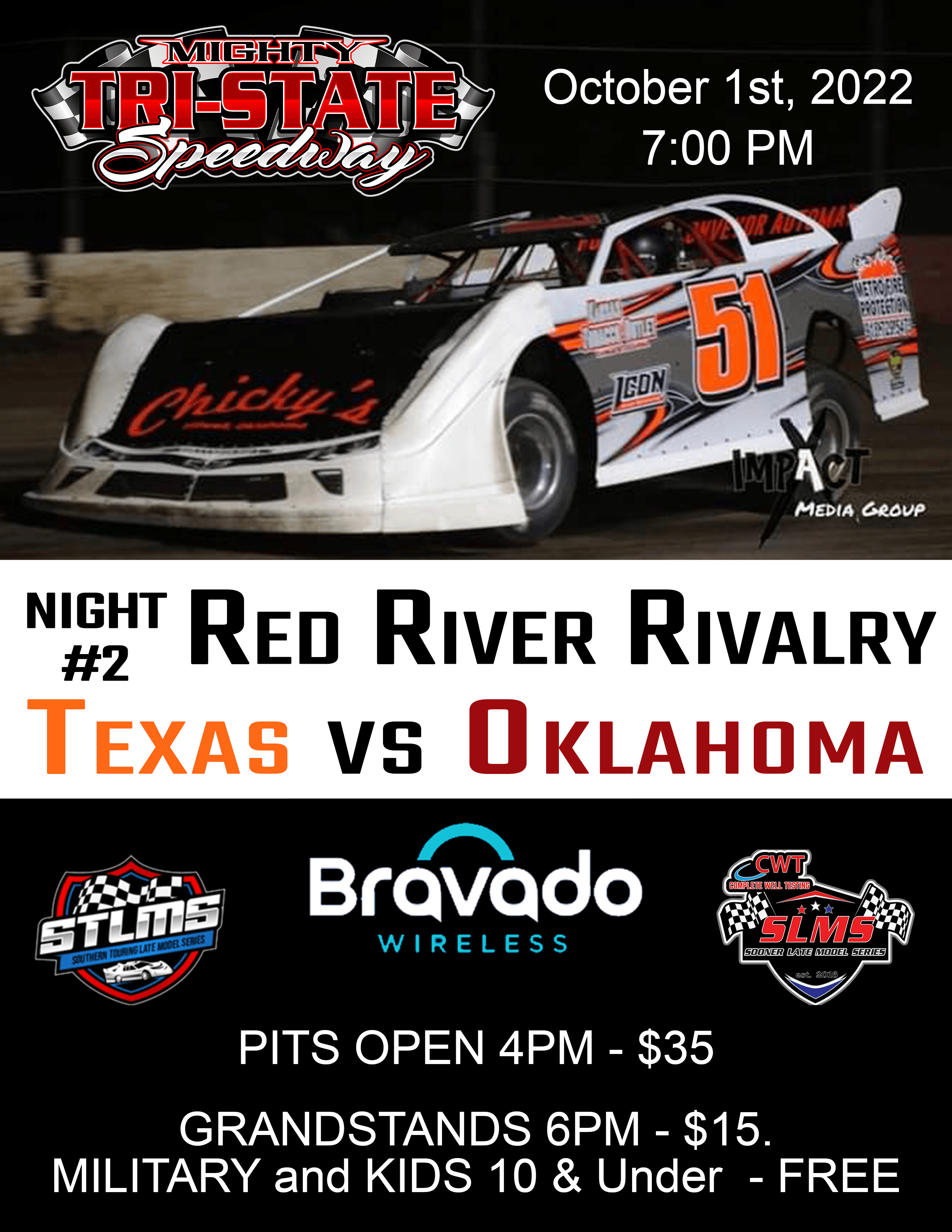 ---