2023 General Admission Pricing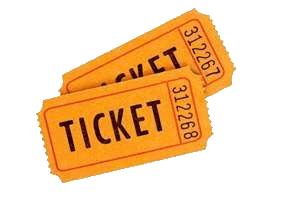 On the pit side, pit passes are $35 for adults (11+), kids 6-10 years old will be $20 and kids 5 and under will be free. ** 2022 track champions will not pay a driver pit pass at any regular event in 2023, however you will still be required to pay any entry fee(s) related to special events. Any kid in the pits (12 and under) must be in the immediate area of their parent or guardian.
All drivers will be required to use/rent a Westhold transponder for $5 each week and must have a mountable pouch to hold the transponder. Drivers will be required to leave a drivers license when renting the transponder(s).

For the grandstands, adult admission will be $12 (taxes/fees included). Kids 10 and under will be free. Also, all military personnel, past or present, with proof of service, will get in free to the grandstands. Limit one person per ID. Special event pricing may differ. When purchasing tickets, please be aware that we do not issue any refunds for weather cancellation or postponement.
***NOTE: Lawn chairs are only allowed in the grandstand seating area on the bottom few rows or on top of the club in Turn 1. Only stadium chairs or cushions will be allowed beyond the first few rows in the grandstands.