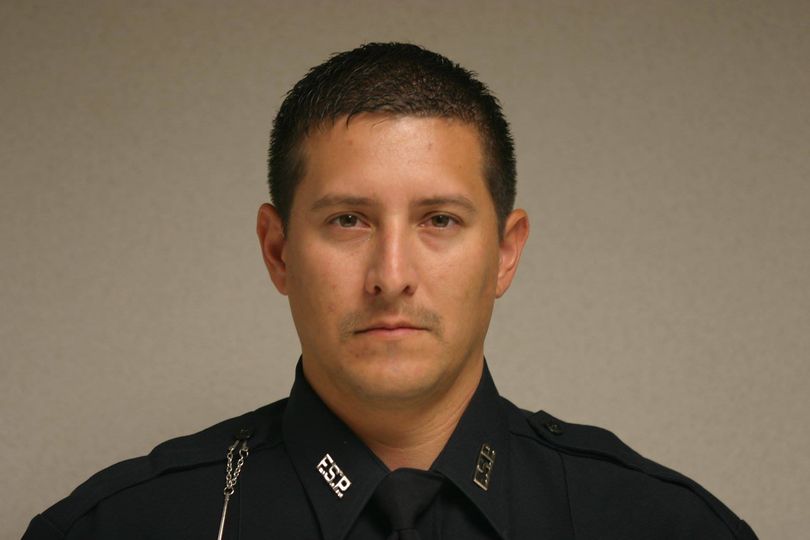 $2,000 to Win USRA Factory Stock Honoring Danny Martinez, Jr.
The huge $2,000 to win
GoSunoco
USRA
P-G Roofing And Construction
Factory Stock event is almost here at the mighty
Tri-State Speedway
!
This first ever event will also be the 12th Annual Danny Martinez, Jr. Memorial honoring the police, fire and EMT/paramedics/first responders who keep us safe each and every day. All will get into the stands on Saturday night for free, with proof of service. A badge or ID will be used for verification. If you have neither, any form of identification that shows that you work for a police or fire department or are a first responder/EMT/paramedic will also work.
This will primarily be a one-day event on Saturday, July 31st, but will also have an open practice night on Friday, July 30th from 6 PM to 9 PM. Grandstands for practice will be free with pit passes being $20 for adults and $10 for kids 6-10. Pricing on the 31st for the pits will be $35 with kids (6-12) $15. Grandstands for Saturday night will be $15 for adults with kids 10 and under, plus all military, with proof of service), will be free.
Not only will the Factory Stocks be running for $2,000 to win, with no entry fee, the
USRA - United States Racing Association
Medieval Chassis & Products
Stock Cars, B-Mods and Modifieds will also be running a full show on the 31st. Factory Stocks will not be running for track points on Saturday night, but they will be garnering regional and national points. The Stock Cars, B-Mods and Modifieds will both be normal point racing.
The pits will open at 4 PM each day and the stands will open at 6 PM. Hot laps on Saturday night will get underway at 7:30 PM.
A big thanks goes out to
JRT Trucking Inc.
 (jrttrucking.com) and
Ouachita River Cabins
 (870.867.7777) for their support of this inaugural event.
Officer Daniel C. Martinez, Jr., who was only 33, had been with the Fort Smith Police Department for eight months when on March 23, 2007, he was dispatched to responded to a call to help a desperate mother get her 3 year old child from a residence where she had a run in with her ex-boyfriend earlier in the day.The ex-boyfriend had since been arrested and the mother had returned to pick up her child. She met Officer Martinez in the parking !ot. They went to the front door and the brother of the man arrested earlier answered and told them to wait a minute and then shut the door. He returned shortly with a 9 mm handgun and shot Officer Martinez, then shot the mother in the back, shoulder, and elbow as she fled.The shooter fled from the home in a car and killed himself before Oklahoma Highway Patrol officers found him near Spiro, Oklahoma.Officer Martinez had served for several years with the Poteau Police Department, Panama Police Department, Shady Point Police Department, and Wister Police Department, all of which are in Oklahoma. He had joined the Fort Smith Police Department on July 3, 2005. He is survived by his wife Alice and five children.
Not only was Danny a revered and well-respected police officer but he was also a life-long race fan and later became a racer right here with us at Tri-State Speedway. He was also in the process of building a car to race with us when he was tragically killed.
The officer Daniel C. Martinez Memorial Scholarship Fund, which is was founded in 2OO7 and is sponsored by the River Valley Marine Corp League Detachment # L248 in Fort Smith, Arkansas. The scholarship is open to college students who demonstrate a financial need. Scholarship applicants must have maintained a 3.0 grade-point average but can be studying any college major. The scholarship fund awarded its first scholarship in 2014. The goal of the scholarship is to eventually make this a full-ride scholarship to cover tuition, books and room and board.It is awarded by the University of Arkansas at Fort Smith which will decide on a recipient each semester. Don't forget that all donations are tax deductible. Please contact the University of Arkansas Fort Smith if you'd like to help this great scholarship fund.
Tri-State Speedway would like to thank our sponsors who help us out all year long: JRT Trucking, SDI Inc., Philpot's Complete Care Center, CyberSpyder Marketing Services, ARMI (Arkansas Myriad), P-G Roofing & Construction, RockAuto.com, Schoenfeld, Crossbonz BBQ, Russell Exterior, Elite Plumbing, Hassett Truck Body Repair, Bryke Racing
---